I have been a very naughty girl (slaps hand)
I missed yesterdays Blog post Day 11 as it was just a crazy day and I just couldnt calm myself down enough to sit at the laptop to do the post :( my bad :) :)
But I am back on track today and todays topic is.......... Go Green :)
Talk about being green, eco-friendly or ethical. What do you do to make a difference?
I like to think I do my bit when it comes to this subject but I have to admit I could be better in all fairness I think we all could :)
I hate it when you see places that are complete destroyed in peoples waste or people burning their waste anywhere they can etc etc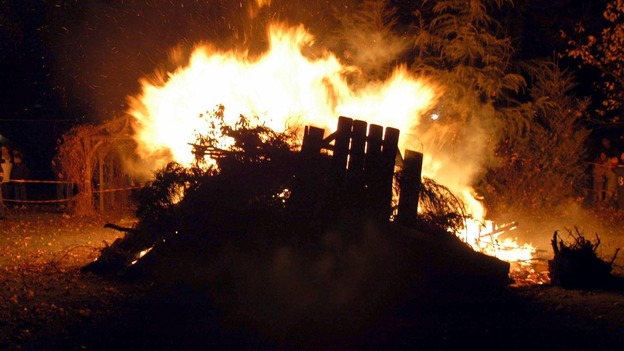 As I said I do feel we do our bit as a family to help the Environment and today I will share with you what we do so maybe even some of you out there who have big families might get some tips or maybe you have tips of your own to share with me :)
We do Reduce Reuse Recycle :) We have a bin we fill every week for recycling and nearly fill it every week :) We reuse boxes plastic bags paper bags and juice bottles....... for instance every week i sent the kids to school with juice but reuse their plastic bottles for that week :) If i ever get a take away and get something with a plastic container and a lid I reuse them for anything such as dinners I have prepared and want to freeze etc

We use Energy saving bulbs :)

We plug out everything we do not use and knock off the switches when the plugs are not in use.

We only fill the kettle for what ever we need

I try to use the tumble dryer less and if at all possible dry the clothes in the house on racks and on the stair case :) Any line drying them on good days

I pay my bills online or direct debit which saves bills coming in which saves paper

I was my clothes on a 30oC wash ;)

We always always always give our unused items to charity :) no matter what we never throw out clothing unless they are totally not wearable :)

We always pay visits to charity shops/thift stores to see if there is anything we can reuse after all alot of items now a days are like new that people just don't or never use

Most of all we walk or take the local transport most places. I have had to use my dads car a good few times but going From driving everywhere to only walking and taking transport an odd time to the total opposite is a big thing I think :) plus its healthier :) and its saving on fuel and pollution.

We do try to shop at local farms but to be honest it is hard as there isnt many of them around and any shops who do sell them sell them at a really unaffordable price

I donate all my magazines I find it a shame throwing out paper so I hand them into either a local hairdressers or someone I know :)

When it comes to food I feel very strongly about no wastage I am not one to be able to scrape out any sort of food into a bin its not right if at all I either store it in the fridge for someone else to eat the next day or ask an elderly person nearest to us would they like some left overs that will not be eaten or I will feed the birdies as they are hungry too but it is not good the throw away food and also it cant be good for the environment to be dumping food in the bin as it causes smells and rats.

When shopping I try to buy items that are made from recycling for example toilet paper etc.
I thinks thats about all we do but its enough for me to know we are taking part for now. i would love to start growing my own vegetables etc but at the moment i am not in the right area for that :) I would love to be able to afford to eat and wear organic but here in Ireland its way too expensive and I have 5 kiddies mouths to feed :)
Do you think I am green enough? Do you think I could Improve? Are you green enough?
Lots of Love Luck and Laughter
I love love love hearing from you all :) I make it my duty to read each and every one of you comments and every time i get a comment from you it highlights my day thanks so so much to you all xxxxxxxxxxxxxxx